All it took was a majestic sea vista, a historic 5 star Hotel and a real English Countess to make the launch of a chic new gin a very magical and special celebratory summer's day in Rhode Island.
I had the pleasure to interview and also host this beautiful afternoon at Ocean House Hotel, Watch Hill RI with Countess Carnarvon
Over elegantly prepared afternoon tea on the manicured lawns with the the gentle sound of croquet thrown in, August saw the launch of a distinctly special new gin with a decidedly elegant heritage.
Highclere Castle Gin embodies all that you would expect from a brand so closely connected with Royalty and yes, from the famed Highclere Castle that aficionados of the famed series Downton Abbey will recognize as the home of Lord and Lady Grantham. This is the real Castle that both the fictional series, TV and Movie, were filmed.
This gin itself selected and curated by Earl and Countess Carnarvon and sourced with ingredients found now and historically planted at Highclere is an especially elegant blend.
Using Highclere Estate grown oats, lime flower from trees which line almost half a mile of grounds, (and bursting with long regarded health benefits and referred to as 'nectar of Kings). Rounded with orange from the famed Orangery to lavender first planted in the Monk's Garden in the 9th century and the added spice of cardamom. It all adds up to a super premium London Dry Gin. It makes for an especially smooth and flavorful Martini!
From a simple on the rocks with a twist, or enjoyed as a classic with tonic or soda to the more exotic recipes such as Negroni it works its magic.
Stylish in its dark mauve bottle embossed with a Castle logo it retails for just under $40.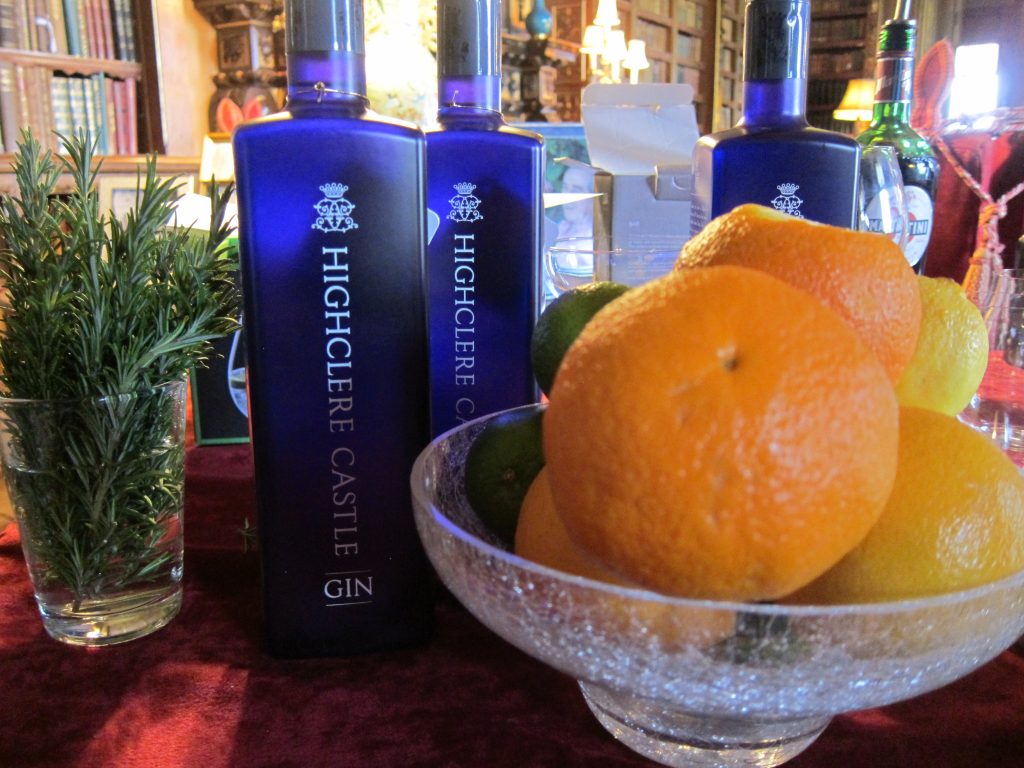 Current Butler at Highclere, Luis has developed a must try cocktail featuring the new gin as follows:
Highclere Castle Gin
Fresh orange squeezed and peeled
Top with tonic and a fresh spring of rosemary.
It's the ideal way to celebrate the release of the new Downton movie coming Stateside in September.
There is something quintessentially British about a classic gin and tonic and this connection to such a historic Castle seals the deal.
And to this we say, Cheers!